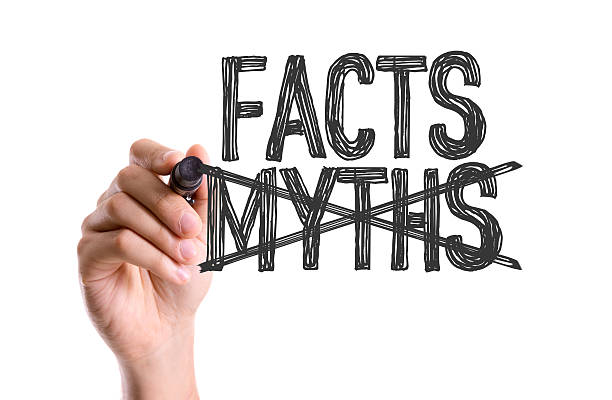 When you have been misinformed about something it can only lead to more confusion. Being mislead about stress is not only dangerous but stressful. Having a full understanding of stress can be useful to help you know how to face it and to know what to do to prevent some of it. In this post, we will talk about the myths about stress and the truth behind them.
Myth 1: Stress is the same for everybody
Now, this doesn't even sound factual reading it. I already can tell you my husband and I handle stress differently. Not to mention somethings might bother you and they may not bother others. According to the American Psychology Association, women report reactions to stress differently than men.  That would mean we would have to find our own ways to deal with stress.
Myth 2: Stress is never good for you
Stress may seem like a bad thing, I mean chronic stress that isn't handled can contribute to health problems like high blood pressure, heart disease, obesity, and diabetes. However, it can be good for you because for one it makes you more likely to accept change. It also pushes you to work harder, why you think people work better with deadlines that those who may have to work on their own.
Click Here to Read More Reasons How Stress is Good For You
Myth 3: Stress is everywhere, so you can't do anything about it
This is not true and there are many examples to debunk this. You can find ways to lessen the amount of stress you face by simply organizing your life. In this blog, I have talked about the importance of simplifying your day. By simply prioritizing and moving your schedule around you can avoid a lot of stress.
You can also take time to yourself to relax and spend time doing the things you love such as hobbies, writing a journal, or reading a book. These few things can make your life a lot less stressful.
Myth 4: No symptoms means no stress
This myth is not only false but very dangerous. Just because you don't feel stressed doesn't mean you are not. Sometimes a doctor may prescribe a medicine which can camouflage these symptoms.
Some of the physical symptoms of stress are similar to other health issues, some include; fatigue, headaches, and upset stomach. We don't all experience symptoms the same way so don't think that just because you don't feel the same way others do that means you aren't stressed.
Myth 5: Only "major" symptoms require medical attention
This myth is something a lot of us use not only with stress but other times in our lives. We assume we can ignore minor symptoms such as headaches or upset stomachs and think it will go away.  Never assume any symptom is minor. Always speak with your doctor.
Taking care of the symptoms early on may help prevent worse problems from occurring later. Plus you never want to wait until it is too late.
Myth 6: The more popular the product the better the results
Popular is not always better because what works for you may not work for me. Have you ever tried one of those popular fads on television like some great way to lose weight but it didn't work for you? I have, no shame here. I had a family member tell me, "oh this worked you have to try it", but it didn't. Why me! What's good for the goose isn't always good for the gander.
Since there isn't some miracle cure for stress relief anyways, why fall for the hype?
Myth 7: Only bad experiences cause stress
Christmas is my favorite time of the year but some things about it can be a little bit stressful. So many of us know that even something we may enjoy doing, like family gatherings, or traveling can be stressful but that stress isn't always bad. The stress can even push you to work faster or harder so I don't think I would get a whole Thanksgiving dinner done without it.
Myth 8: Stress and anxiety are the same things
Stress is very different from anxiety but I can understand how the two can be confusing. Stress is the way you feel about an event or a thought that may make you feel upset or nervous. Anxiety is that fear or uneasy feeling you get. You can feel stressed out for a few minutes but an anxiety disorder, it will not go away on its own.
Conclusion
Being deceived can happen very easily. I mean there are so many ways to receive info nowadays, from the internet to the television. You have doctors on television now telling you what is best, what can you believe anymore?
Research is the first way you can take care of yourself. Make sure you know what you should be asking your doctor. Never assume you are okay. I made that mistake and found out I was having seizures for years.
Did you know these myths were false or is this your first time hearing about it? I would love to know, please feel free to leave a comment or feedback below.