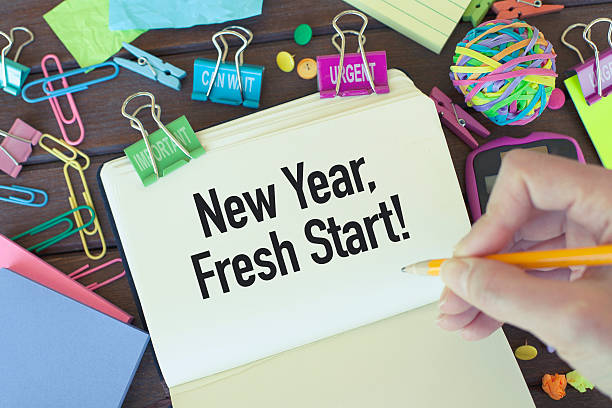 The first of the year is a time when most of us try to make goals that will help us turn more attention to our lives. Resolutions are often a promise to yourself to either start doing something good or stop doing something bad and are usually centered on weight loss, sleep, and stress.  But most of these promises are short lived. We usually try to make too drastic of changes that end up with us giving up too soon. So here is a list of popular new year resolutions for health that are not only easy to make but easy to keep.
Go to Bed 15 Minutes Early
You are probably already aware of the importance of a good night's sleep to keep you in a good mood, but sleep does more for your health than you may be aware of. Lack of sleep can not only make you grumpy and foggy but it can cause car accidents and make you prone to serious medical conditions, such as obesity, heart disease, high blood pressure and diabetes.
So getting enough sleep every day should be your number one priority. But making a resolution to get more sleep is not a very specific goal and makes it a lot less realistic. But setting a resolution to go to bed 15 minutes early, this not only gives you a set goal to work towards but it makes it easier to start it and continue doing it.
Drink more water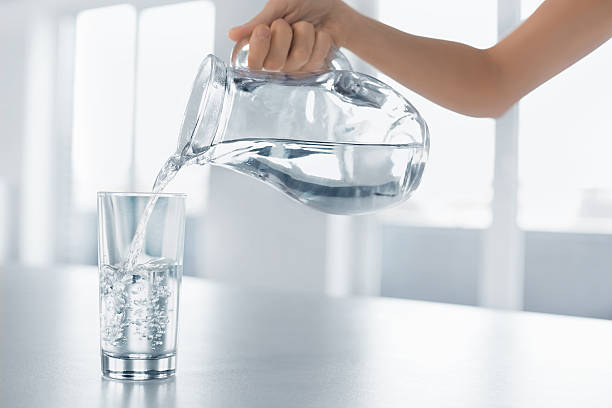 All of our organs including our brain require water to function properly so when you don't get enough water not only are you putting yourself at risk for health problems you are setting yourself up to be more stressed. But getting enough water every day for some of us doesn't always seem possible. Is this for a lack of trying?
By keeping water more accessible you will find it much easier to get the needed amount of water in you daily. Keep a water bottle at your desk or next to your bed and when you are feeling parched take a sip.
Not sure how much water you should drink per day? Click here.
Incorporate exercise into your routine
Most of us have said we were going to lose weight or exercise more during the new year but still have trouble finding the time to exercise. But is there a simpler way to "find" time to exercise.
By making simple changes in your activities you could be exercising more each day. For instance, do you use the stairs or the elevator? That simple change could add 2 minutes to your day. Do you walk to your mailbox or drive? Just that walk up your driveway could add another 2 minutes up your driveway. So finding ways add little active moments in your life make it easier to stay active.
Go here to learn 9 Easy Ways to Sneak in Exercise 
Clear some clutter
Another culprit of stress is a cluttered home so cutting down on your clutter will not only save you stress but improve your mood. Which makes it easier to fall asleep at night. But taking on the whole house is too much at one time, so set a goal to tackle one project at a time and before you know it you will have a clutter-free home.
Read Here For Tips On How To Tackle Your Clutter
Save Money
Saving money may be one of the most desired but difficult resolutions to keep. In 2015 over 72% of Americans were worried about their finances and found it difficult to deal with them. Having no money for emergencies is one of the top financial stressors and people who live paycheck to paycheck find it hard to even start.
But saving money doesn't have to be that difficult. Putting away even $20 is a great place to start. Try to cut down on things like credit card spending and make a plan of the things you really need. Even cutting down on your cable bill really does help put extra money back in your pockets.
Click Here For 100 Ways to Save Money
Why New Year's Resolutions Fail
Making resolutions is a change of behavior and in order to make them work that requires a change of thinking. You rely on that fact that when you lose that weight your life will get better and when that doesn't happen this causes you to get upset and you go back to your old ways.
How to Make your Resolutions Work
Successful change requires successful planning, so if you are going to try a new year's resolution, below are some tips to help you make them work.
Take it one resolution at a time, focus on one instead of several.
Set a realistic and specific goal. Losing weight is not very specific or realistic resolution. Instead, say you will lose 10 pounds in 8 weeks.
Don't wait so long to make your resolution. Don't wait until New Year's Eve, make it a year long, everyday process.
Take small steps. If you put too much on yourself it will make you more likely to give up.
Have someone close to you that can hold you accountable, someone you can report to.
Celebrate your self at a milestone, don't wait until the goal is finished. Treat yourself, and I don't mean with food.
Change your way of thinking by focusing on your new behaviors.
Live for the present and focus on now. What is something you can do towards your goal now?
Be mindful of now. Become aware of your inner state physically, emotionally, and mentally. Take each step moment by moment.
Conclusion
Making New Year's Resolutions don't have to be difficult. Take steps to make a goal that is realistic so it is attainable. Losing weight is a great resolution but you have to have a specific goal to reach so you can hang in there both physically and mentally. Saving money is something we all need to help relieve our financial stress but you have to find a realistic way to reach this goal.
Your health is important and you can take the steps to make a new focus on you this coming year. Don't wait until next year to get started on you, you can always start today.
Do you have any New Year's Resolutions in mind for next year? Were any of your goals on this list? I would love to hear your thoughts below.