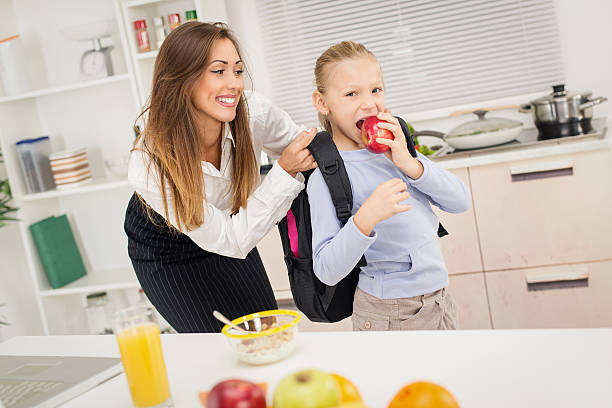 Why are mornings so difficult? For parents, especially working parent, with a busy home full of school children mornings can be hectic. There just seems so much to do in so little time. The stress of trying to keep the mornings flowing can be quite difficult and children can even add to that stress. So as a parent how do you put together a morning routine for school that will help you and your family get out the door without any trip-ups? Here is a list of ways you can get everyone out the door on time and maybe even have a little extra time for yourself.
Don't wait until school starts
Getting children up in the morning can be very difficult. So waiting until it is time for school to get your children on a new schedule will add stress and slow down your morning. Get your children started on the new schedule before the summer break is over. I remember one summer when out of pity I kept putting off my kids going to bed on schedule until the last night before school. Not only were they tired from not being able to fall asleep that night from the excitement of school, they were used to their summer break sleep schedule. I learned you have to slowly push back bedtimes and get up earlier to make the first day of school a breeze.
Sleep is very important for everyone and we have to ensure our children are getting enough sleep for school. This will help them function better in school and in the morning. If you have little ones who refuse to sleep here are some tips to help:
How to Get Your Child to Sleep
Bedroom Colors That Help Promote Sleep
Baby & Toddler Sleep Solutions
Prepare the night before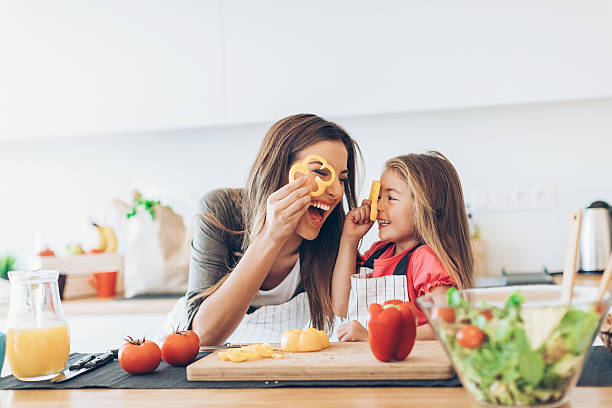 Another thing that can slow down your mornings and make it harder to get everyone out the door on time is the number of responsibilities everyone has to complete. So a great way to help this dilemma is to complete some of them the night before.
Prepare Breakfast Ahead of Time
You may be thinking why didn't I think of that! It is true this is something a lot of us could be doing the night before and save a lot of time, and it is easier than you think. One of my favorite things to prepare beforehand is breakfast bowls. It is really easy and you can store them in little storage containers that can be easily microwaved. Click Here to Get the Breakfast Bowl Recipe
25 Make Ahead Breakfast Ideas For Back to School
Pack Lunches The Night Before
Depending on your age you may be familiar with many different forms of lunch containers from the good old lunch box to the brown paper bag. There is a new way some parents are sending children to school with their lunch and it is in something called a bento box. It is a very neat three compartment container and a great way to store everyone's lunch.
But have you tried making your child's lunch the night before and storing it to save you time in the morning? It is really great and it does help.
Choose Clothes
Organizing clothes is very important if you want to have a smooth running morning. But who has time for selecting, and ironing clothes in the morning. I know I didn't and not with three children in school. So my husband and I started selecting our children's clothes and ironing them the night before. I also took it as far as selecting my daughters for the whole week and had them hung up in the closet ready to grab each night to iron.
You can buy a plastic storage drawer container (like this one) and have them marked for each day of the week and have the outfits, socks, and shoes selected for the whole week if you like.
Tip: Quit buying the cute colored socks. Buy the same color socks for your children to save you time looking for matches.
Organize school essentials
Scrambling around at the last minute for school items such as book bags is another way to cut into your valuable time. So assigning a place in your home(preferably next to the front door) for your children to drop off their items would be valuable to your morning routine.
Most of us have a place for our keys, wallet, and cellphone(which also is great to make your mornings less hectic) so why not do the same for our small ones.
Tip: A coat rack at the front door makes a great place for hanging up coats and backpacks to have them ready to go out the door.
Wake up first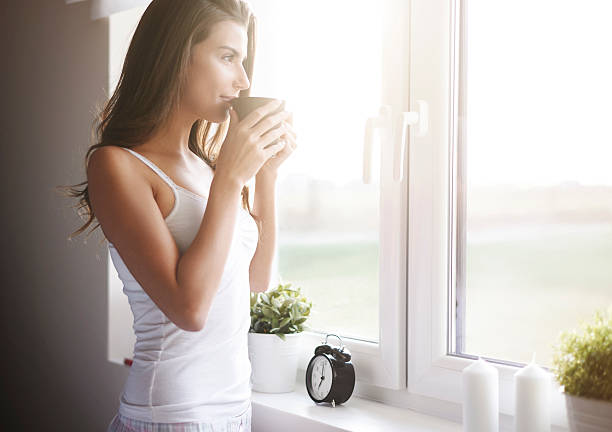 Once the children get up it can take time away from your own routine. It is really hard to wash your face and dress your little ones at the same time. So by setting your alarm at least 15 minutes before your children, you will have time to get dressed and maybe get in that cup of coffee you will definitely need.
Get dressed first
Your morning routine is comprised of many steps from washing your face, brushing your teeth, eating, and many other things. So getting dressed can get in the way of some of your routine. For instance, I do not like to put a shirt on after I have styled my hair. So don't you think that it is easier to get dressed first? Why not have your children follow that same routine?  I like to hand my children their clothes first so they can dress themselves and everything else falls into place.
Keep your calm
Why is it when you are anxious your kids seem to cause you more anxiety by going even slower? I guess they can sense you are rushing and it makes them try to slow you down. So the best way to help that would be to do what? Stay calm and don't rush. I mean you have no reason to rush anymore because you have learned to be organized but sometimes things can still happen. You can lose your keys or you may have to suddenly change the baby's diaper. I mean the list could go on and on.
Besides you want to set a good example for your children and what better place to start than in the morning. If you are calm your children will learn to be calm and handle things more appropriately.
Reward Them
It is not a good idea to let your children use their devices or watch television while they get ready in the mornings. They will definitely procrastinate and it will be hard to get them away from the screen. But, what if the children get ready and they have all this extra time to spare? You can use this as a way to reward them if they are ready (and have done everything you asked) ahead of schedule. In fact, I think it is actually motivating to my daughter. She gets everything done in the way she is supposed to so she can get in a few minutes of her favorite show.
Weekends are for family time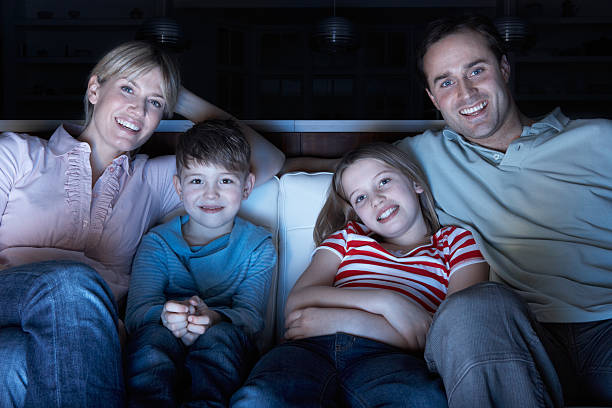 In the same way, mommies need me time, and we need a break from work, children need a break from all the hectic stress that comes from the weekday shuffle. So keep the weekends for the time as a family. However, it is important not to get away from your normal routine of sleep too much on the weekend. My doctor told me to keep my sleep schedule and do not try to "catch up" on sleep on the weekends.
On the weekends my family likes to watch movies together and binge watch our favorite television shows. It is also a time we pick up board games and have a little friendly competition. We really look forward to our weekends together, it is our vacation away from our busy week and our time to bond.
Tip: Take time every day to spend with your children(read them a story before bed). When children need your attention they will try to get it, even when you may not have the time. This may mean you find your children trying to get your attention in the mornings and there isn't enough time.

Click here to read about how stress can be relieved by reading
Conclusion
Mornings can be difficult enough for those of us without children so parents have to make sure they make a routine that is fitting for their whole family and appropriate for the age of all the children in their home.
Making sure your family is getting enough sleep is an important first step. You would be surprised how much that can change things.
Do you have a morning routine for your family? Do you take the time to prepare anything the night before? I would love to hear about your experiences below.