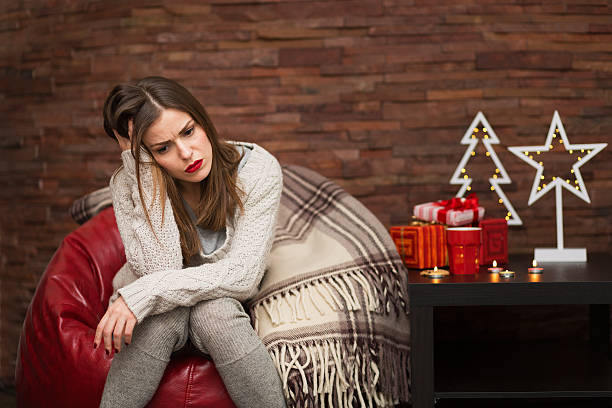 The holidays are supposed to be a time for family gatherings and cheerful celebrations but it isn't that way for all of us. With the stress of shopping, cooking, decorating, and the high expectations we put on ourselves the holidays can leave us feeling stressed and depressed. Not to mention some events from past holidays may be a sad reminder and leave us with the "holiday blues" making it almost impossible to even celebrate the holiday. So most are left wondering how to beat holiday blues that will allow them to enjoy the holiday season again.
What are the Holiday Blues?
For many people, the holidays are filled with sadness, loneliness, anxiety, and self-reflection. What causes some of us to feel sad may differ from person to person. Some typical reasons for holiday depression may include:
Associating the holidays with unresolved issues
You may have an unresolved issue with a family member or a painful childhood experience that hasn't been properly vetted or resolved that the holidays stir up making it hard to benefit from the joy of spending time with others.
Ignoring feelings
In order to keep up the holiday cheer, you may ignore your signs of the blues such as your feelings of sadness, loneliness, and depression which only causes more problems.
Loss of a loved one
When some of us are looking forward to the holiday season others dread it. For those who have lost a loved one during a holiday that time stirs up grief reminding them of the time they once shared together.
Unrealistic expectations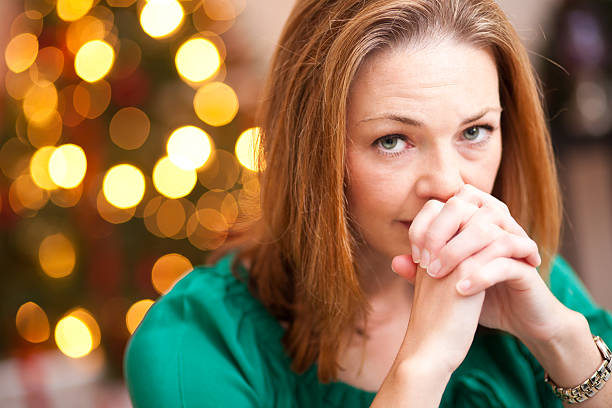 Although there is nothing wrong with having expectations of others, unrealistic ones can cause stress on the relationship.  The idea that some cannot make mistakes is not realistic and expecting this because it is the holidays can put a damper on any holiday mood.
Having expectations that you "should" feel good
High expectations can lead to disappointment and not having realistic expectations that you may not feel good will only lead to more depression.
Being away from family and friends
Depression causes you to isolate yourself and that isolation causes more depression. You want to be alone but you need people around you to lift you up.
Reflecting on loss and disappointment
With losses and disappointments comes pain, but if that pain is not handled properly it can lead to feelings of doubt, despair, discouragement, and depression. This can make it hard for some to have any holiday cheer.
Coping with changes in family obligations
Holidays bring up memories and for those facing a recent divorce, those memories are painful. Dealing with changes in the family obligations can be difficult during the holidays and can play a big part in the families "holiday cheer".
Drinking more alcohol
Alcohol is a depressant and therefore drinking alcohol to help ward off unwanted feelings is more likely to give you the blues and make depression worse.
Some may not experience holiday depression until after the New Years which is referred to as post-holiday blues. This comes from a disappointment of not having lived up to the expectations that were set the previous year.
What are the Symptoms?
Holidays blues has symptoms that are most similar to amplified depression. This is true for those who are already dealing with depression and even for those who may not have been depressed
Simple activities (such as getting out of bed, making dinner, and taking a walk) may be more difficult to perform than normal, which may be just a short period of seasonal depression.
Other symptoms of the holiday blues include:
feeling more tired than usual
lack of interest in things that used to bring you joy
difficulty concentrating
How to Beat the Holiday Blues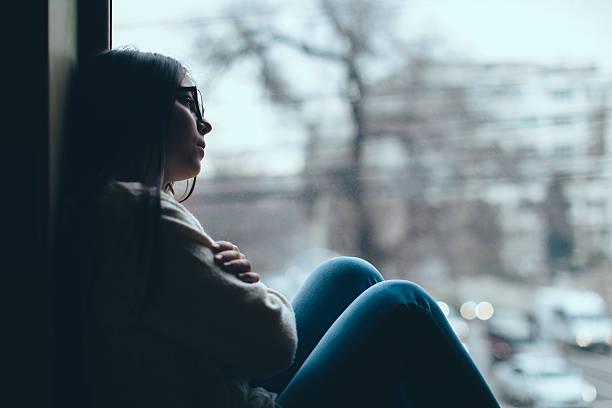 Though many of us may be facing the holiday blues, thankfully there are many simple ways to beat this joy stealing affliction and lift your spirits again.
Make realistic expectations for this holiday season.
Setting unrealistic expectations can cause an enormous amount of stress especially when you can't fulfill them. So this year keep things simple.
Set realistic goals for yourself.
Talk to your family and find out what traditions you want to hold on to this year and make goals that are reachable. The holiday season does NOT have to be perfect to be enjoyable.
Pace yourself.
Do not try to do more than you can handle. Don't do a big dinner if you can't. Say NO to those party invitations if you don't want to go.
Make a list and prioritize the important activities.
This can help you to manage your task and definitely reduce a bit of stress. Only do what you can do.
Live for the present and look to the future.
Don't set yourself up for disappointment by looking in the past and comparing how well you did. Live for today and be optimistic about the future.
Don't isolate yourself.
If you need help, ask your children or partner. If you feel lonely, do volunteer work or holiday decorating. Get out and take a walk and look at the Christmas decorations.
Limit your alcohol.
Since drinking can increase your feelings of depression, limit how much you drink this holiday season. Try a new non-alcoholic holiday punch recipe.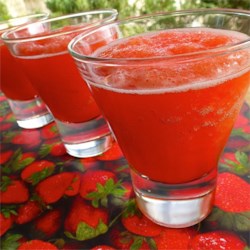 Spend time with supportive people.
Give your friends a call and hang out. Contact an old friend or relative and spread some holiday joy. Send out them Christmas cards.
Make time for you!
Get others to help with the Christmas task and take a break. Take a warm bubble bath and read a nice book. Don't neglect your normal healthy task getting wrapped up in the holiday excitement.
Keep track of your holiday spending.
Spending too much money during the holidays is a big stress and can lead to depression after the holidays. Make sure you make a budget and stick to it.
Read my post on ways to save money holiday shopping
Conclusion
The holidays are a time to be joyful and merry. Although you may be facing things in your life that are causing you difficulties there is a way to get some relief. Don't isolate yourself. Put yourself in the company of your family and friends who love you. Use these tips to help turn those holiday blues into holiday cheers.
Have you ever faced the holiday blues or do you know someone who may be down this holiday season? Do you have tips you use to keep your spirits up during the holiday season? I would love to hear about it below.