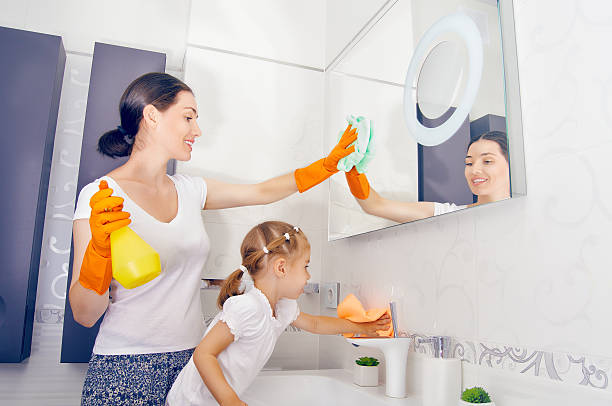 When you are a busy mom with children, keeping your home nice and tidy can be a difficult and stressful job. You have the weight of cleaning up after yourself, your kids, and sometimes your partner. We are busy enough so the last thing we need to do is spend all day cleaning up after everyone. So here are some housecleaning tips for busy moms to help make the job go smoother and in some cases faster.
1) Make a Routine
Having a cleaning routine is a great way to help make your household cleaning flow easier. When you have a routine it is easier to stick to it because you can get the most important things done and out of your way. Sticking with this routine will become easier with practice making the job go faster because you will get used to a schedule
You can either write up or type up a routine and place it where everyone can see it. For example:
Dishes need to be washed daily.
Floors need to be mopped weekly.
Wipe down bathroom sink weekly.
By creating a schedule you can better utilize your time which saves you stress and allows you time for the other things you need to take care of.
Click Here to Print a Cleaning Schedule and List Template
2) Do Prep Cleaning
Large tasks can take a lot of time and make it harder to get all the cleaning done. Well, maybe there is a solution. Try tackling smaller jobs every day. Doing this can make it to where you may not have to do certain jobs on your cleaning day and also make other jobs go faster.
Every evening spray some degreaser on your stove after dinner. This will keep grease as well as dust from building up.
Put up clean dishes every night.
Put some vinegar and baking soda on the bottom of those greasy pots and pans to make cleaning them easier so you don't have to soak them overnight.
Tired of wiping down your fridge every time there is a spill? Cover your shelves with cloth or plastic placemats. Then you can throw them in the dishwasher or washing machine when they get dirty.
3) Pick Up As You Clean
A cluttered room can make the task of cleaning much harder. So instead of trying to clean up around the mess, pick up items as you clean. This will save you time to move on to another task.
4) Use All-Purpose
Why would you spend money on multiple cleaning products when you can buy a product for cleaning it all? I don't know why either. An all-purpose cleaner can save you time and money by allowing you to clean any surface in the home. So you can move from job to job without reaching for another cleaner. Some other benefits include:
They do not contain bleach
They come in wipes
5) Use a Cleaning Caddy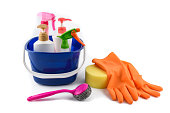 There is nothing worse when cleaning if you find out you are missing a tool you need. Are you all the way upstairs and you forgot your cleaner or paper towels? Did you forget where you last put the furniture polish? Running around the home unorganized looking for your cleaning tools in the middle of cleaning will cost you time. Being able to clean fast and efficient means having a box full of the right tools. A cleaning caddy will make it easy to keep your supplies with you and save you time.
Be sure to keep the following with you for easy access:
cleaning rags
appropriate cleaners
scrub brushes
disposal bags
Purchase Cleaning Caddies
Here
6) Cut Your Laundry Time in Half
Folding the laundry is a pain in the you know what. I have a large family so washing and folding is a long task. But after a while, I said why should I fold everything. I started hanging the items up right out the dryer. We just iron the kid's outfits at night for the day so they aren't wrinkly.
Take the clothes out the dryer
Have a pile of hangers ready
Place each item on a hanger
Then take them to each designated room
It is much easier and you won't believe how much time it saves you.
7) Wash Toys in a Pillow Case
This is a trick my mother taught me so credit goes to her. Children's toys especially stuffed animals can get dirty fast. But cleaning them in the washer can sometimes wear them out. The secret was to put them in a pillowcase (you can use a laundry bag too). They come out so clean. Only clean non-battery operated toys though.
Tip: Use a fragrance-free detergent if your child has allergies.
8) Ditch the Paper Towels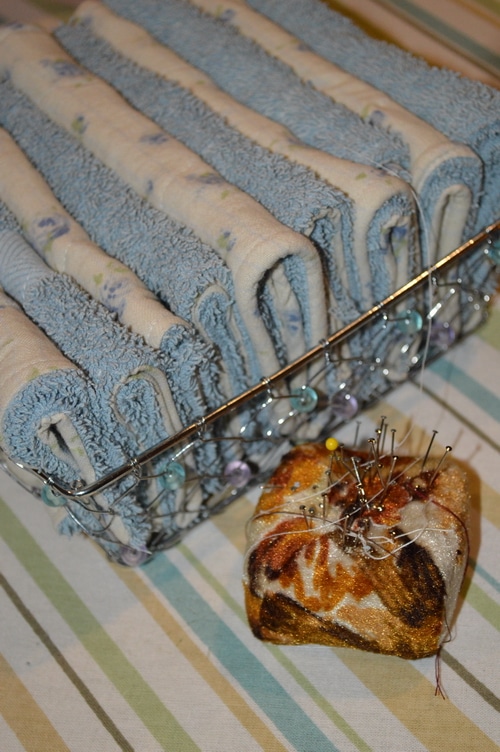 Paper towels are sadly bad for the environment coming second to the most used paper product after toilet paper. Yet they are still used. They are expensive and a waste because you use one or more and throw them away. Instead, Make your own unpaper towels. You can use old towels to sew these puppies together and wash them when you are done with them.
Click Here For The Tutorial To Make UnPaper Towels Yourself
9) Keep Up With Clutter
As I have mentioned in many posts before, clutter can cause added stress to your life, so ending clutter is important. But a better way to control your clutter is to get on top of it. So purging on a regular basis helps keep things from getting out of control.
Don't hang on to magazines. Once you have read them throw them out! This one was big for me. I thought I needed them for my children's school projects but they wound up piling up. Now I read and toss.
Shred that mail! If you can go paperless than you can shred. It is better to go through the mail once you get it in the door and throw out that junk immediately, you don't need it. I knew a neighbor who had a trash at his door and he would go through his mail at that trash and throw stuff out before he brought it in. But remember to shred mail with any of your information on it.
Go through your kid's toys to look for any items that are broken and throw them away. If your children are old enough have them do it or at least let them help.
Regular purging will keep things from building up which makes it much harder and stressful to get rid of all at once. So keep up with unwanted items.
10) Use a Diffuser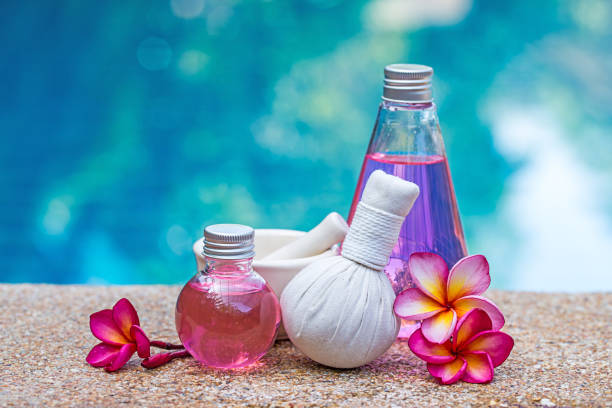 From the kids and pets to the garbage disposal, your house may stink. But it so hard to keep up with all the odors in your home. So if you want a great way to help make your home smell great think about investing in an essential oil diffuser.
Diffusers not only help remove pet odor but there are many different smells you can make your home smell like from lemon to cinnamon. Not only will your home smell better but certain essential oils can help you relieve stress or sleep better. Plus it is much healthier for your lungs than air fresheners.
Some antibacterial oils include:
Eucalyptus.
Peppermint.
Lavender.
Tea Tree Oil.
Bergamot.
Lemongrass.
Oregano.
Thyme.
11) Spray After Use
If you were like me then you may hate cleaning the shower after you put it off all week. Well, that was my fault because I let it go that long. An easier tip is to spray the shower stall and doors down after it has been used to keep soap scum from forming. You can make your own homemade soap scum remover.
Hate scrubbing the bathroom tile? Click Here to Learn How to Make a Homemade Power Scrubber
12) Use Laundry Pods
Laundry pods are a life saver. They are easy to use because they help you cut down time measure, mixing, or pre-treating clothes. All you have to do is toss a pod in the washer and go.
Tip: Make sure you keep your pods stored in a safe place away from your children. Pods are colorful and would definitely be something smaller children would want to play with or put in their mouths.
13) Vacuum to the Rescue
My home has no carpet so my best friend was my broom. I swept everywhere and didn't even buy a vacuum when mine went out at first. But then I realized that vacuuming my floors was just as effective(or more) and saved me time. They even make vacuums specifically for floors. Boy did I waste a lot of time!
14) Don't Throw Out That Toothbrush
Okay, this is not some gross suggestion to use your old brush on your teeth to save money. Gross! However, the garbage disposal can get pretty nasty and a great way to clean it is with an old toothbrush. Who would have thought?
You can also use your old toothbrush to:
Clean mold and mildew in your shower
Remove crayon marks on your walls
Remove marks from floors
Clean grout grime on tile floors
Clean appliances like toasters, coffee machines, and microwaves
15) Homemade Oven Cleaner
Instead of wasting money on oven cleaners there is a simple natural solution you can make at home to save you from breathing in those harsh fumes. Put a layer of baking soda in your oven while it is empty and then spray it with vinegar and let it soak. You can perform another task while you let it soak and then when you return it should wipe off easily.
Click Here To Learn 9 Homemade Cleaning Product Recipes
16) Organize the Toys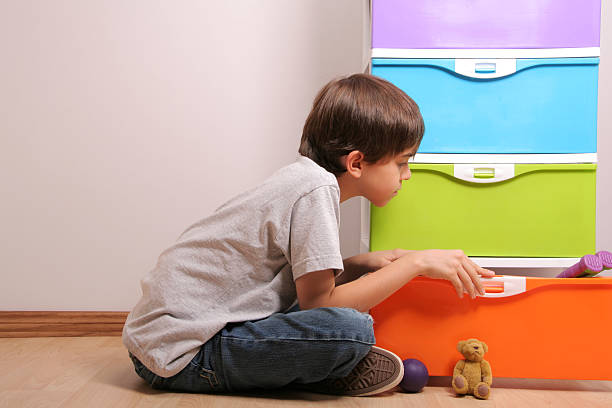 I don't know about your kids but my kids have a lot of toys. At one point they were coming out of the toy chest and you couldn't close them anymore. Then they would have them all over my home. There is nothing worse than stepping on a lego with bare feet, am I right? But how do you keep your kids toys under control? Organization of course!
Make an area that is designated for your kid's toys and make sure they understand this is where they belong.
Invest in bins, containers, and what have you to help hide the toys away.
Make sure the children know it is their responsibility to clean up their toys. Teach your children to put the toys back when finished.
Allow only a certain amount of toys out at a time. If your son is playing with his cars then tell him not to play with his Legos until he is done.
17) Utilize Quick Wipe Downs
You can keep your family safer from germs by taking time each day to do a quick wipe down. You can use disinfectant wipes:
On all surfaces
To kill germs
To wipe up messes
Dust windowsills
Clean smudges from doors and windows
Get rid of sticky messes on furniture and countertops
18) Multi-task
On the phone? Watching Netflix? Why let anything slow you down from doing your need chores? You can still perform mindless-task like load and unload the dishwasher, fold clothes, put clothes on hangers, sweep, and in some cases cook. Besides watching television can make some tasks go by faster and make them more enjoyable.
19) Prioritize
Don't worry if your home is perfect. Do as much as you can as you go. If you put too much weight on yourself you also cause stress and you already have enough of that.
20) Remove the Superwoman Mindset
You are a mom but you don't have to be a supermom. Share the chores with your kids and your partner so you are not left with everything. Children of almost all ages can do chores just makes sure you delegate ones that are age appropriate.
Conclusion
Cleaning is a necessary evil. It can be stressful when you hold so many responsibilities already and then you have to keep up after your children. But it doesn't have to be that stressful. Taking time each week to plan a cleaning routine will make it easier to keep up with your task. Take the time to find out what works best for you and your families schedule and take it one day at a time.
Do you find cleaning time difficult to keep up with? Do you use a routine or do you clean as you go? Are there any cleaning tips I may have missed?
I would love for you to share your stories with me in the comment section below.