Drinking a cup of teas is great for many reasons. No matter the time of day, tea can be a soothing treat. Whether you serve it hot or cold it is a very tasty beverage with many health benefits. My mother has been trying to get me to drink tea since a young girl and for good reason, tea can provide many natural health benefits. There are teas for all reasons from herbal teal for stress relief to teas to help you sleep.
No matter your reason for pouring a cup, it is a great way for mothers(or anyone) to relax after a long day.
Studies have found that some teas may help with cancer, heart disease, and diabetes as well as encourage weight loss, lower cholesterol. Here is a list of herbal teas that will help relieve stress naturally.
Lavender Tea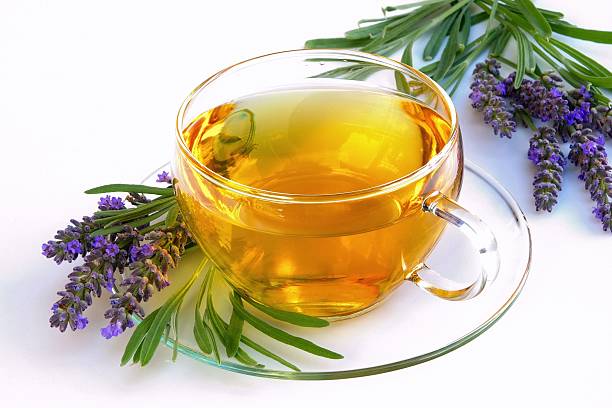 Lavender tea is a calming and refreshing tea that has many health benefits. The herb has been used as a remedy for a range of ailments from insomnia and anxiety to depression and fatigue. It can be used to ease achy teeth, soothe coughs, and calm digestive problems. It is found in many different bath products and has been known to soothe the skin.
A study in 2016 had 140 women inhale 3 drops of lavender oil every eight hours for four weeks. The results found that the lavender helped the women prevent stress, anxiety, and postpartum depression versus a control group that did not inhale lavender.
Chamomile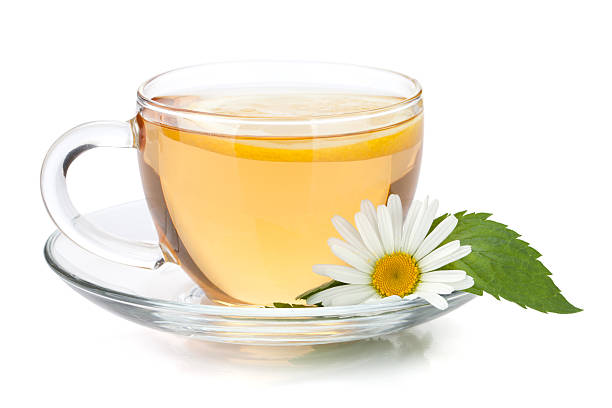 Chamomile tea has been recommended to me many times for its ability to help with my indigestion problems but it is great for stress. Chamomile tea has calming effects that have been used to treat insomnia and induce sedation.
This is one of my favorite teas because I have digestive issues and I would rather not take medications. Plus it is a great way to help you feel relaxed before bed.
Lemon Balm Tea
Lemon Balm is considered a member of the mint family. It is a great calming herb that tastes like a mixture of lemon and mint. Studies have shown that lemon balm taken with other herbs has been known to reduce anxiety and promote sleep.
Passion Flower Tea
Passionflower is known as a natural stress and anxiety treatment because it contains its own anti-anxiety component, flavone chrysin. It has also been shown to improve sleep if taken an hour before going to bed.
People who take sedatives are best to avoid taking this tea, although no adverse reactions are caused, it is advised. This tea should not be taken by children and pregnant women.
Peppermint Tea
Peppermint tea has been used for thousands of years to help with digestive problems. It is a natural sedative that contains menthol which is great for relieving mental stress. It can reduce blood pressure and body temperature allowing you to relax due to its anti-inflammatory properties. However, some people may be allergic to menthol and others may get heartburn.  Also, pregnant women must not drink peppermint tea because it can cause miscarriage.
Rose Tea
Rose tea, also known as rosebud tea, gets its name because it is made from dried rose blossoms. Smells wonderful! It is a great tasting low-calorie tea that is wonderful for relieving stress and anxiety because it soothes the nervous system. It is also a great way to induce sleep because contains anti-depressant compounds. It is full of vitamin C and helps fight infections giving relief from runny noses, coughs, and sore throats.
For more drinks that calm anxiety and stress click here
---
Conclusion
Drinking tea is an excellent way to not only help reduce stress, it is great for your overall health. There are many varieties to choose from and you control the amount of sugar you use, which is another great benefit.
There are so many different reasons to drink tea but for me, the biggest reason is the benefits to my health as a woman. I keep chamomile tea in my home and use it whenever I need it. Tea is inexpensive and easy to make. When I don't want it hot I can always drink it cold. I would say it is one of my favorite beverages.
Is your favorite tea on this list? If you have a favorite tea you like to drink before you wind down at night or one that helps you when you feel stressed out, I would love to hear about it below. Don't forget to hit that follow but to get updates and feel free to leave any feedback.
Disclaimer
These teas are not intended as a substitute for any treatment that may have been prescribed by your medical clinician or duly licensed doctor.  You should consult your physician or a physician with expertise in herbs before treating yourself with herbal teas or mixing them with any medications.
Women who are pregnant or are considering becoming pregnant, or who are nursing should not use herbs without the approval of their doctors.  If you suspect that you have a medical problem, we urge you to seek competent medical help.