Have you ever had to move to a new home and realized the anxiety it was causing your children? Moving is something parents usually have to decide to do on their own and this decision can often leave children feeling anxious and stressed. Children may have to start a new school and sometimes even leave their friends behind. So what can we do as parents to help kids cope with moving? You will discover the answer to this as you read this contributed post below…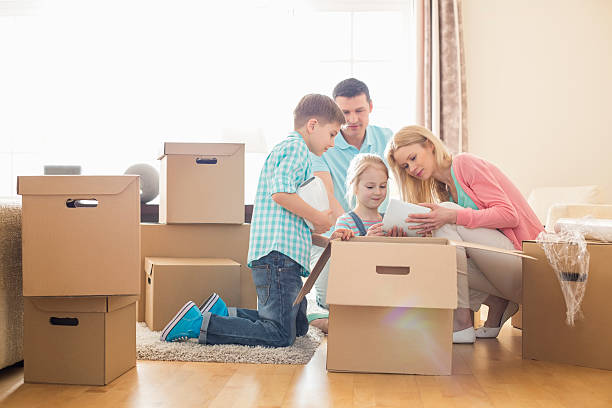 Moving to a new house is a big deal for any family, especially if you're heading to a new part of the country. It's often the kids that are hit hardest when this turmoil starts to occur, and that's why you should try to make sure that they settle as fast as they possibly can in their new home. There are some specific steps you can take that will help that to happen, so read on to learn more about these.
Give Them a Space of Their Own Immediately
They need to have their own space so that they can start to relax and feel at home again. Without that space, they will not feel like the move is real or permanent. So don't wait around before assigning bedrooms to each person in the family. It might seem like a small thing but the sooner you get it sorted out, the better it will be for your child.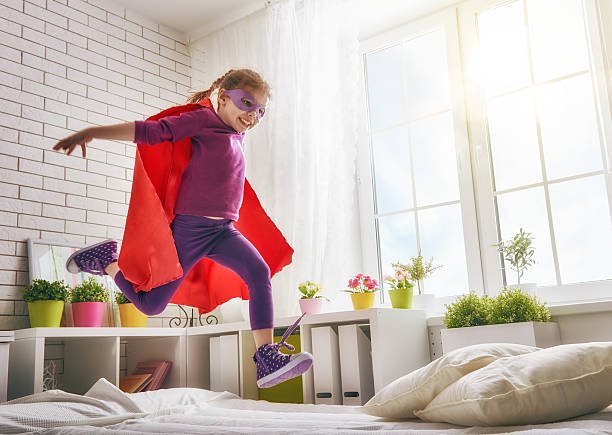 Let Them Help With Choosing Furniture
That space belongs to your child, so it's only right that you let them have a say in how it's designed and what kind of furniture goes in it. As long as they're old enough to be able to do this, there's no reason not to. Things like beds, day beds, sofas, desks, and toys can all be added to the new room to make them feel more at home. Once they get invested in all this, they'll be excited about the change rather than fearful of it.
Get Back Into Your Family's Routines
Every family has certain routines, and there's no reason why these have to break apart just because you've moved to a new place you should work hard to get back into these old routines as soon as you possibly can because it will make your kids feel far more comfortable and relaxed.
Take Walks Around the New Neighborhood
Taking walks in the neighborhood can be really helpful if you have young kids and want them to become more familiar with the place you've all moved to. Walking around might not seem like much but it really does help.
Have Fun as a Family
The power of fun is stronger than you think. When you start creating memories and having fun with your kids, they will start to feel more relaxed and at home with the new surroundings. Of course, how you create this family fun will be entirely up to you so be sure to work on it as soon as you can. Sure, the move will be stressful but that doesn't mean you can ignore the need to have a good time together in your new home.
As you can see, there are plenty of things you can do to ease the big move for your kids. It's often hard to them to come to terms with a move, but they'll quickly adapt to the situation if you approach it in the right kind of way. Each of the steps above will help you achieve the best results for your whole family.
Conclusion
Moving has been proven to be one of the top stressors for children. Think about it, kids need to feel safe and this is best achieved for them when they are familiar with their surroundings. So having to get used to a new school, new friends, or a new neighborhood can be very scary.
When I was a child and my family had to move, what made it most exciting to me was when I started making my room my own. It was probably the easiest way to settle in because I was so preoccupied with unpacking my toys and decorating my room.
Getting your children back into their normal routine is another way to distract them from the move and make them feel comfortable. I couldn't wait to get out my bike and ride around the new neighborhood. So taking a walk around the neighborhood with your children is a great way to help them get a feel for their new area and help them feel safe.
Moving can be stressful for you and your children but there are many things you can do to make your move a much more comfortable experience. As a parent, you want to do everything to make your children feel safe, happy, and healthy. So helping them get settled into their new home as soon as possible is the best way to help them cope with the move.
Have you had to deal with a recent move that seemed to make your children uncomfortable? How did you help your children cope with the move?