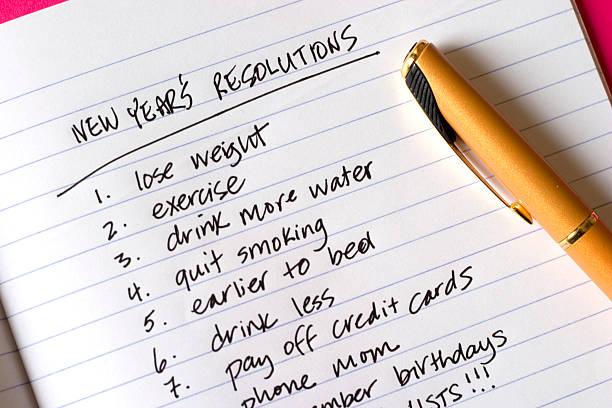 The new year is a great time for you to get a fresh start from the holiday scene. Maybe you ate a little too much turkey and it has taken over your waistline and now you want to start a fitness resolution. Whether you need to exercise more, lose weight, or just cut back on fast food, there is no better time than now. But keeping a fitness resolution is easier said than done. So here are a few fitness tips for the new year to help you stay on track and get in shape in 2018.
1) Make a Goal
Goals are the best way to measure your progress but general goals are hard to reach. Make sure you set smart (S.M.A.R.T) goals that are specific, measurable, attainable, reachable, and time-based.
In order to make SMART goals you should be able to meet these requirements:
Specific- What do you want to attain?
Measurable – Ho will you measure your success?
Achievable – Will you be able to achieve your goal?
Reachable – Choose a goal that fits your lifestyle
Time-based – When do you want to reach your goal by?
An example of a smart goal would be "I will add a new healthy recipe to my diet each week."
2) Start Small
One of the biggest reasons we fail at keeping our fitness goals is because we try to do too much, so aim for smaller goals. Starting out with a goal of 5 to 10 minutes of exercise 5 days a week is understandable in the beginning, you can work your way up to 30 minutes.
3) Avoid Fad Diets
Diets can be very difficult to maintain, wouldn't you agree? Not only that but some fad diets are harmful to your diet and some doctors even warn against trying them. Becoming fit means adding exercise and more healthy items to your diet, it doesn't mean starving and depriving yourself. So avoid fad diets, they are often hard to stick to and bad for your health.
4) Find Your Motivation
When it comes to fitness, motivation is usually the hardest thing to figure out and the most important thing to keep you on your journey. Finding yours takes baby steps. Find what inspires you. Ask yourself why you want to lose weight. Is it to look better in your clothes or to stay around longer for your kids? Get clear on what you want and then use it to inspire you to stay focused.
Click Here for 9 Ways To Find Weight Loss Motivation
5) Eat Breakfast Every day
Improving your fitness means improving your diet and this starts with breakfast. Eating a healthy breakfast at least one hour after waking up will help give you the energy you need to get through the day.
Not only will you be able to work more effectively you will make healthier food choices all day long.
Plus you will stay full longer which will keep you from eating so much later on in the day. I don't know about you but when I don't eat breakfast I can't function and I am hungrier at night and reaching for those late night snacks.
6) Choose Fun Exercises
Since this is all about hanging in there why would you want to do something you are not interested in? Have you ever forced yourself to get a fitness membership with hopes that it would motivate you to go with only the opposite happening? Why not do something you like? If you like to dance, join a dance class. If you like to swim, join a swimming class. By joining something you love you are more likely to hang in there.
Click Here For 10 Fun Exercises
7) Reward Yourself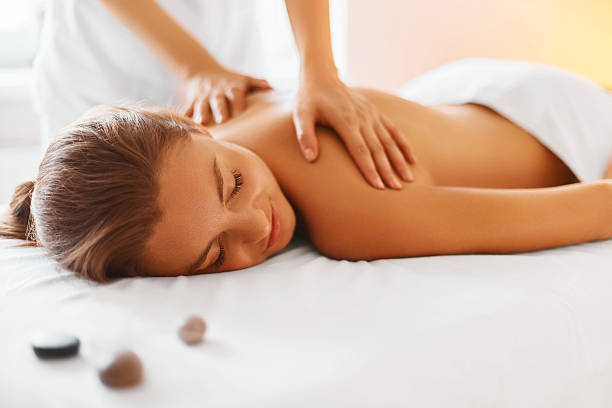 This is a tip that most of us have used in the past but we probably have abused it. Have you ever lost 3 pounds and thought, "I can reward myself" so you ate a slice of cake? Were you really reward yourself or justifying a lapse in your goal?
When I say reward yourself, I mean treat yourself when you reach a milestone in a way that keeps you motivated to push forward.  So get yourself a massage, you deserve it!
Ways to Treat Yourself
Buy workout outfit.
Get a massage.
Go see a new movie.
Enjoy a staycation.
Get a pedicure.
Buy yourself fresh flowers.
8) Expect Lapse
A lapse is defined as a temporary failure of your memory, concentration, or judgment. This happens to all of us, especially when we are trying to lose weight and you should be prepared for these moments. If you don't expect lapse you set yourself up for disappointments that may cause you to revert to your old ways. Take each step moment by moment and remember you always have another day.
9) Get A Buddy
There is nothing more motivating than when you have someone right by your side. When you have someone reaching for the same goal it is much easier to hang in there. So finding a friend (or partner) to get involved in your workouts and your diets is a great way to reach your fitness goals this year.
10) Get Enough Sleep
You may have heard this in almost every article I have posted but I can't stress enough about the importance of sleep when it comes to our health. Our bodies require sleep in order to rejuvenate, grow muscles, and repair tissues. So getting 7 – 8 hours of rest after exercise is important so your muscles can repair and get ready for another workout.
Not to mention a good nights rest will give you the energy you need to get through the workout and properly function to make it through the day. You wouldn't want to be tired during swim class now, would you?
Conclusion
Fitness can be a stressful part of our lives. As a busy parent, you may not have time to exercise or find it hard to maintain a healthy diet. This is a new year and what better time than now to try to to get your life back on track. Start by making SMART goals that are easier to reach and take it step by step. You already have a lot on your plate so don't put more on yourself than you can handle.
Find what motivates you and choose a program that is interesting to you, don't force yourself to do something you don't want to do for the sake of it. Every milestone puts you closer to your goal, so take the time to celebrate your small triumphs.
Don't sacrifice your sleep because you need it in order to lose weight. It is important for your muscles and your overall health. Take each day one day at a time.
Do you have a new year resolution to lose weight? Are there any tips you are going to use to help you maintain your goals? I would love to hear your stories so don't hesitate to leave a comment below.
Remember to always talk with your physician before starting any exercise or weight loss program.