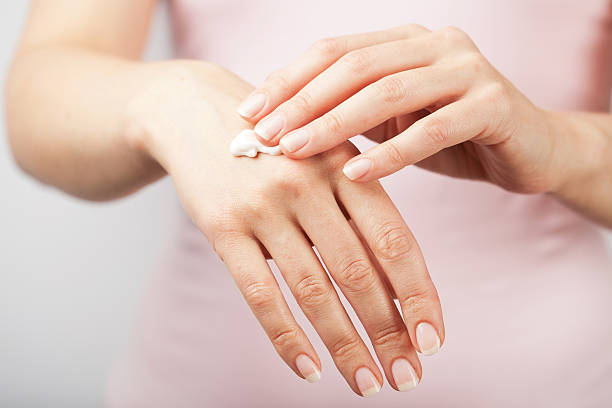 Who would have ever thought that you could find relief in a body lotion? Well, you can enjoy exactly that. And if you are familiar with Bath and Body Works then you are familiar with there line of high-quality products. So in this post, we are reviewing their Eucalyptus Spearmint Stress Relief Lotion which is said to provide you with the deep relaxing feeling you need to relieve stress as you enjoy the smell of the soothing eucalyptus.
Rating: 4.5 out of 5
Best Place to Buy: Amazon
Product Description:
Ultra-creamy, nourishing body lotion is formulated to give skin long-lasting moisture while an aromatherapy blend of natural ingredients and essential oils benefits body, mind, and mood. Breathe deeply for best results.
---
Eucalyptus Spearmint Stress Relief Lotion Overview
Bath and Body Works has a large selection of stress relief products; from lotions, to hand sanitizers, to bath wash. One of the first things I notice about their products is the delicious smells. Who doesn't want to smell good and the added benefits of stress relief are great.
Their eucalyptus spearmint stress relief lotion provides a nourishing cream that moisturizes the skin while the essential aromatherapy oil provides a calming effect.
The scent is nice and pleasant, it smells clean. I am picky when it comes to buying lotions so one of the first things you notice is the smell. The lotion is thick enough to moisturize your skin but doesn't leave a greasy feeling. You more than likely only have to apply it once a day.
Some of the ingredients include:
water, glycerin, glyceryl, fragrance, alkyl benzoate catyl alcohol, dimethicone, isohexadocane, stearic acid, eucalyptus globulus leaf oil, citrus nobillia, mandarin orange peel oil, eutrpe oleracea fruit extract, oryza satica bran oil, hydrolzed milkprotien,petroleum
The smell is calming and has worked for many people to relieve their stress. As a mother, I like it because it is another great way to get stress relief that is convenient and easy to apply.
Notes:  Eucalyptus Essential Oil clears the mind while Spearmint Essential Oil uplifts.
Pros
✔ Promotes stress
✔ Long lasting moisturizing lotion
✔ Great eucalyptus smell
✔ No greasy feeling
✔ Bottle is easy to use
Note: Product was not tested on animals
Cons
✔ Heavy glass
✔ Isn't easily available in India
✔ Hard to travel with
Conclusion
If you are looking for a lotion to relieve stress that is not only great smelling but feels good on your skin, I recommend you pick up Bath and Body Works Eucalyptus Spearmint Stress Relief Lotion.
Bath and Body Works makes quality products that have great smells and that didn't slack with this one. I have tried a lot of different lotion and some leave that greasy unpleasant feeling. With this product, you don't have to worry about that.
Another thing I enjoy about this product is the easy pushdown top. I have neuropathy so anything that causes me pain I do not enjoy using. Have you ever used those lotion bottles where you tip the lotion over and you pour too much out? Our the lotion is too thick and you find your self-hitting the bottle against your hand. That is not something you will find yourself doing here.
However, you do have to remember this bottle is not really something you can take on the go.  Other than that there is no reason for you not to enjoy the benefits of this lotion.
---
If you have ever used Eucalyptus Spearmint Stress Relief Lotion, I would love to hear about your experience below. Any questions and/or feedback is welcome!