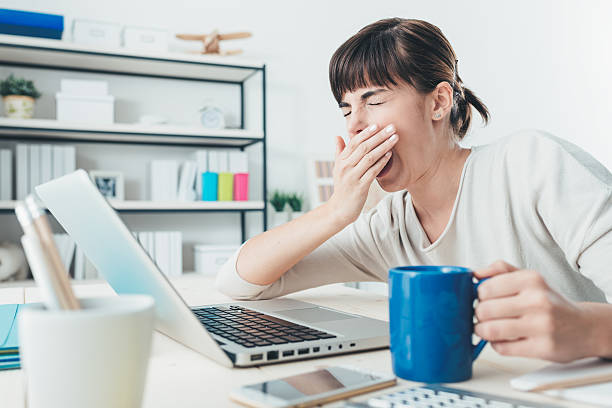 Stress can affect your life in many ways from physical to mental. Dealing with situations that are beyond our control can put a strain on our lives and in return that strain causes stress. This stress can affect your body, your health, and your mood. There are lots of symptoms of stress but does stress cause fatigue and if so how do you deal with it?
The short answer is – yes stress can cause fatigue but there are many ways it can cause it. Stress fatigue can be both mental or physical so it is best to first know what causes fatigue and how to deal with it.
Physical exhaustion vs Stress exhaustion
When you don't get enough sleep at night, you may feel tired or drowsy. You may have trouble focusing the next day and concentrating on a certain task that you need to perform. Not getting enough sleep can naturally make anyone feel tired. But this can be relieved when your body gets a chance to rejuvenate. But stress exhaustion is not the same.
For sufferers of chronic stress, exhaustion goes way beyond just feeling sleepy. Stress can cause you to have to deal with headaches, body aches, and digestive problems. You may be worried about things, anxious all the time, and exhausted both physically and mentally. You will have trouble sleeping which only adds to the exhaustion and makes it even harder to function each day adding to your stress.
What is Stress Fatigue?
Fatigue is defined as tiredness, reduced energy, physical or mental exhaustion, or lack of motivation. It can be caused by something psychological, physiological, and physical. Physiological exhaustion is more common than tiredness caused by physical exhaustion.
When your fatigue comes from stress it is different from physical tiredness because it is a mental exhaustion. It can be caused by the constant worrying and anxiety you experience from stressing. You ever heard the term "mentally exhausted"? Well, it actually holds some truth.
Your thoughts and emotions can cause a psychological and physiological strain on your mind which makes it difficult to sleep and function. The chronic stress you may have been dealing with may have made it difficult for you to realize the difference and you may have pushed it off as normal tiredness.
Symptoms of Stress Fatigue
Fatigue can generally cause you to feel tired or drowsy but stress fatigue usually is accompanied by these other symptoms:
Headaches
Moodiness, irritability or easily agitated
Dizziness or blurred vision
Sore achy muscles or feeling of weak muscles
Loss of appetite
Short term memory problems
Difficulty concentrating or focusing on tasks
Difficulty making decisions or slowed reflexes
Lack of motivation
Feeling like your actions are useless or like you can't change your situation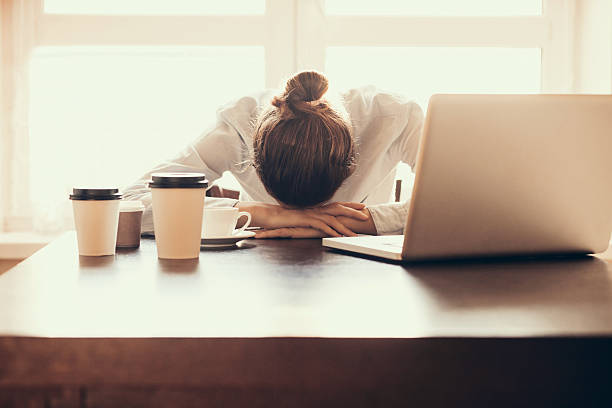 What to Do
When anyone faces chronic stress that is causing physiological, psychological, or physical issues the first and best thing you can do is reduce the stress in your life. Reducing stress can help you immediately feel better and prevent issues long-term. Here are some of the best ways to help reduce stress and alleviate stress fatigue.
Identify your stressors– If you are feeling stressed take the time to write down how you feel, what your thoughts are, and what you think is causing this stress. This way you can develop a plan of action to help you cope with the situation. Keeping a journal is a great stress reliever and is the best way for you to set realistic expectations for yourself which will help you relieve stress.
Take a walk – When you are feeling angry the best thing to do is walk away so you can rethink the situation and come back with a better reaction. This not only helps you relieve some stress but it prevents you from saying something you would regret.
Exercise – Physical activity is one of the best ways to help you blow off some steam. Plus working out helps increase your endorphins which naturally reduces stress. Walking every day will not only help keep you in shape but it will help keep your mind in focus.
Take time for yourself – When you are busy, you tend to forget about what is important and that is you. I know we have responsibilities and they need to get done, but they can't get done if you don't feel well enough to do them. By taking time to do the things you love you will allow your mind to wind down from your long busy days. Read a book, take a bath, color in an adult coloring book. You can do anything you love!
Rest – Stress, as you may already know, can make it very difficult to sleep. So it is important you do everything you need to ensure you sleep properly. Practice good sleep hygiene by making sure you go to sleep the same time every night. Cut back on caffeine and eliminate the use of computers, tablets, and phones before bed. Try yoga to help you relax. Use an essential oil diffuser in your room to help you sleep better.
Conclusion
Stress can sadly cause a lot of wear and tear on our bodies including fatigue. This fatigue is not the same as feeling tired from a long day of work. It causes a mental exhaustion that you can not recover from. Eliminating as much stress in your life is the only way for you to get your body back in focus and help give you the rejuvenation a good nights rest would normally give you.
Start by identifying what is causing your stress, that way you have a better outlook and can understand what steps you should take to help your situation. There are many different techniques you can use to help relieve stress and all of these techniques would be very useful in helping you get your life back on track. Getting exercise is a great place to start and there are many exercises you can use to help you reduce stress.
Ignoring the problem should never be an option, it will not help it go away.
Remember to talk with a health professional before starting any exercise program and if you feel like you need any further help or have any further questions.
So what do you think, do you think you might have stress fatigue? I would love to hear about it below!