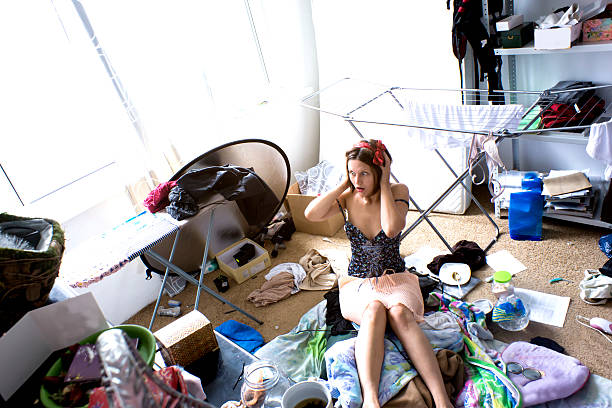 Decluttering your home can be a great way to help you add some extra space in your home, but did you ever think about some other benefits of decluttering your home? As a mom, taking care of the home can be very hectic and sometimes keeping up with clutter can be stressful. My children bring a lot of things home from school, from homework to projects. It is like the teachers say, "I don't want my classroom cluttered so send the stuff home." I mean geez every day my daughter has to clean out her backpack. Then you have the mailbox, magazines, and ads all piling up.
So one day I got tired of seeing clutter and said I am not going to wait so long and let stuff pile up before I start getting rid of it. Now I go through my mail immediately shred it and throw it away. This one simple task started making other tasks a lot simpler. We all can be tempted to hold on to things for sentimental reasons or because we think we need things when we don't, but sometimes it is good to step back and note the deeper effects simple actions may have on our well being.
Now, we may not all agree on truly what clutter is. After all, "one man's treasure is another man's clutter." Lol! One definition of clutter is defined as the following; "to fill or cover with scattered or disordered things that impede movement or reduce effectiveness ."
So here are a few benefits of decluttering your home:
1. Makes room to perform needed task
You ever notice how when the dishes are piled up in the sink and you are tired from a long day of work, caring for the kids, or what have you and you don't want to make dinner.  Well keeping up with the dishes and keeping them stored will make you enjoy cooking more.
Another example, if you have a nice bicycle in your garage you could be using to get outdoors with your children that is lost in the garage, you will never get the opportunity to get out, enjoy the air, and lose some weight. So decluttering your home will allow you to perform needed as well as a healthier task more effectively.
2. Helps you breathe easier
Decluttering is literally good for your health because removing all the unwanted boxes and items that are piled up can get rid of dust particles and toxins from the air. Have you ever noticed how much dust is on top of those boxes in the garage? Some allergies can be caused by household dust and mold, so you are literally doing something great for your body.
3. May help you sleep easier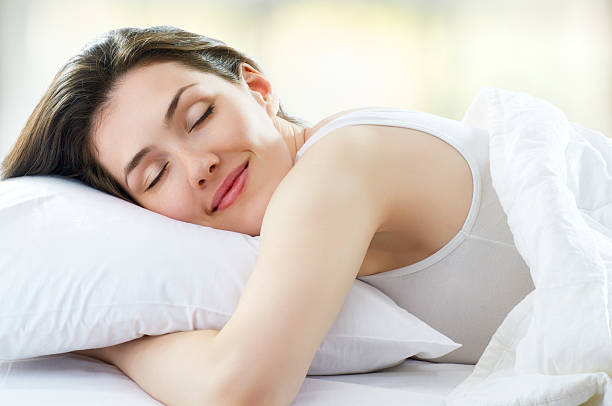 A study indicated that if you want to get a good nights sleep you want to ensure you have the following; fresh air; and a dark, quiet, and clean room. So if you are lying in bed staring at your dirty closet all night that maybe there may be a reason why.
Another study suggested that people who fell asleep in a cluttered room were at risk of developing hoarder disorder and more likely to have problems sleeping. Yikes! Some of those sleep problems may include trouble falling asleep and rest disturbances.
4. It can help with stress and anxiety
As things pile up in your home it makes it hard to complete a task by taking away your ability to focus. It also takes away from your ability to be more productive and creative. Having too many stimuli to focus on can leave you overwhelmed and cause you stress. By decluttering your home you can alleviate some stress.
5. It can give you time for others
I like to spend a lot of time with my husband and my kids, so if anything unuseful gets in the way that is pretty stressful for me. A cluttered home is not only bad for your health and stressful it takes time from the ones you love.
Think about it?
We slave away in the kitchen cooking and cleaning and it leaves us little time to spend with our husband, our kids, or our friends and family. But, by decluttering and organizing your home you will have more time to play some games with your kids or plan a date night with your husband.
Here are some tips to start decluttering your home: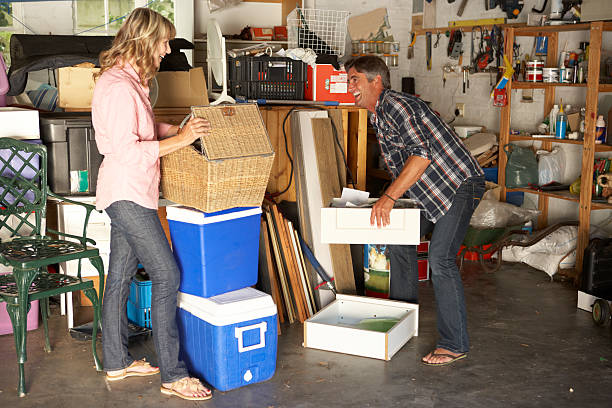 Start with your bedroom closet. Get rid of clothes you don't wear anymore. I have a rule if I didn't wear you 2 years in a row..you got to go! Get rid of torn clothes and donate clothes in good shape. We have donation bins around that you can put clothes in near drug stores and grocery stores which makes it so easy. You can have a garage sale to get rid of a lot of things. If you need help offer friends or family a chance to get rid of their things too.
Get rid of everything (and I mean everything) that is broken and not working. I recently had my children go through their closet to get rid of broken toys. This has to be done often. Kids can be just as sentimental as adults and try to hold on to old toys.
Get rid of files and documents you don't need and organize the ones you do. Go through files and documents to see what is important and shred things you don't need to be safe. Organize your legal documents and file them for easy access when needed.
Go to the garage and get rid of unused holiday items. Throw out broken Christmas lights, old cards, and unused wrapping paper. Donate old Halloween costumes.
Clean out unused items in the kitchen. Clear out the kitchen spice cabinet and get rid of old spices. Get rid of plastic storage containers with stains or missing lids.
Starting one of these tasks may take some motivation but making even one change will make you feel different and a much better. Take your time and do a little bit at a time so you don't get too overwhelmed where you can't finish. As always remember the bigger picture, not only are you doing something that will benefit your health in many ways, you are teaching your children great habits for their future. Also, don't do it yourself. Have your children get involved, after all, some of that clutter is theirs.
Do you find yourself living in clutter and don't know how to start? Were any of these tips useful to you? I would love to hear your experiences!
Drop a comment below or give me some feedback. Thanks for reading!